Girl's Friend
Girl's Friend is diamonds, because they excite the passion in all of us, especially in women. Fore, these gems are a sign of love. When a woman is passionate about her man, love is in the air and for her to receive a diamond ring from her favorite guy, means their love is forever, because, nothing pleases her more like a diamond ring.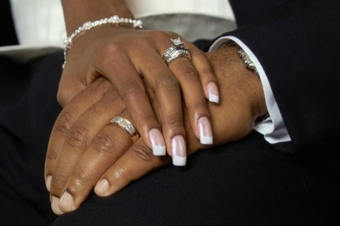 Just Married and Holding Hands
Gems make any woman look beautiful just by hanging around her neck, around her wrist or through her ear lobules. Most women desire the most expensive gems to buy and wear, others are happy with the least expensive diamonds that look exquisite and real like man-made cubic zirconia, Moissanite or synthetic colored diamonds.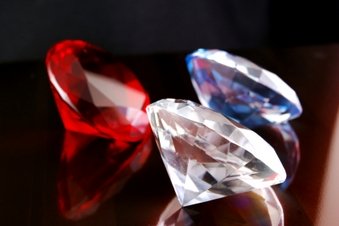 Colored Cubic Zirconia Diamonds
Women like the important status, femininity and a sense of financial independence owning a diamond gives them. A diamond will never go out-of-style or trend in the fashion world. Therefore, a diamond is forever.
Diamonds and Wealth
Diamonds are worn by women of all walks of life, from the Royals to the Homemakers in most parts of the world. Women like to wear diamonds to make their outfits look elegant when going out to a fine restaurant, to the theater or to a party. She likes to stand-out from the crowd.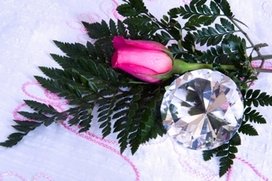 Photos of A Diamond and A Rose
Now a days, some women prefer a plasma television or another least expensive gift to cement their loves and relationships with their favorite loved-ones, as their best friends, but the diamond will always rule for our passions and desires.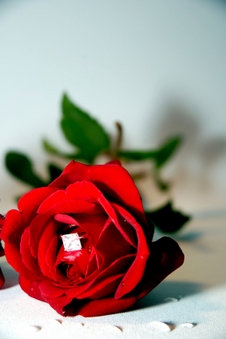 From Girl's Friend Back To Home Page