Clean Diamonds
Clean Diamonds are when miners search for or find diamonds without the use of brute force, oppression or a civil war. It is also a Trade Act designed in 2003 by the United States to stop the trade of Conflict Diamonds to fund civil wars in many African countries. These clean gemstones are strictly approved for trade to the consumer markets by the World Diamond Council.
In order for buyers and sellers of both rough and polished diamonds to trade in the market, they have to participate in the Kimberley Process Certification Scheme (KPCS). This process was introduced by the United Nations resolution 55/56 to certify that rough diamonds were free of conflict when entering the market for trade.
The KPCS originated in Pretoria, South Africa in September, 2000 at a ministerial meeting. An international resolution was adopted by the United Nations General Assembly for the creation of the Kimberley Process Certification Scheme for rough diamonds and the UN has renewed their support for this resolution every year since its adoption, with the latest update in December, 2006.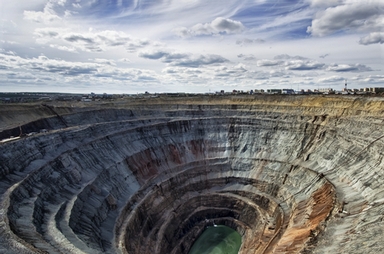 City of Diamonds
Every country that participates in buying and selling rough diamonds has to have the Kimberley Process Certificate. No diamond is imported or exported out of these countries if they're not members of the scheme. This scheme is not legally binding on participating countries, it is a soft law. This simple plan is to ensure that diamonds originating from these countries do not finance civil wars.
Since the scheme is a soft law, there is no legal consequences if a country does not comply with it. Diamonds cannot be adversely possessed by a country just because, they do not meet the KPCS requirements and participants can not be held accountable for not complying with this law.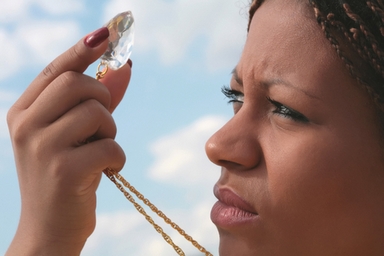 A Clean Diamond of Africa
KPCS requirements are as follows:
a. Shipments of rough diamonds have be transported in a tamper-resistant container.

b. They have be accompanied by a government-validated Kimberley Process Certificate.
The certificate must be resistant to forgery, uniquely numbered and it has to describe the shipment contents.
Shipments are only supported to go to other participant KPCS countries. If a country fails to comply with these requirements, they will be removed as a member of the KPCS. If any suspicion arises regarding a country's non-compliance to the requirements, they'll be investigated and dealt with by the World Trade Organization.
Warranty Systems for the shipment of rough diamonds were created by the World Diamond Council and endorsed by the KPCS participants. This warranty system is required for all buyers and sellers to put on their invoices when shipping rough and polished diamonds. The affirmative statement on the invoices states:
"The diamonds herein invoiced have been purchased from legitimate sources not involved in funding conflict and in compliance with United Nations resolutions. The seller hereby guarantees that these diamonds are conflict free, based on personal knowledge and/or written guarantees provided by the supplier of these diamonds."
The warranty declaration issued on a sales invoice is considered in violation of the KPCS scheme, unless, corroboration by warranty invoices are received for purchases. Companies trading clean diamonds must also keep records on the warranty invoices received and warranty invoices issued when buying or selling diamonds.
Furthermore, the diamond industry organization and their members have adopted their own self-regulations:
to trade with only participating members of KPCS and includes warranty declarations on their invoices.

to not buy diamonds from suspicious sources or unknown suppliers, or have originated from countries that have not implemented the Kimberley Process Certification Scheme.

to not buy diamonds from any sources, that have been found to violate government regulations restricting the trade in conflict diamonds, after a legally binding due process system.

to not buy diamonds in or from any region that is subject to governmental advisory indicating that conflict diamonds are available for sale in such regions, unless the diamonds have been exported from regions that participate in KPCS.

to not knowingly or assist others in buying or selling conflict diamonds.

to ensure that all company employees have knowledge or is well informed about the government trade resolutions and government regulations restricting the trade in conflict diamonds when buying or selling clean diamonds within the diamond trade.
If a company fails to abide by these regulations or principles, they will be exposed to expulsion from industry organizations.
This is the Kimberley Process Certification Scheme in a nutshell, it is very important for the Diamond Industry leaders and their employees to abide by this scheme in order to keep the Clean Diamond or they can possibly find themselves no longer involved in the industry, they come to love so well.
From Clean Diamonds Back To Conflict Diamond